Comfortable Living Environment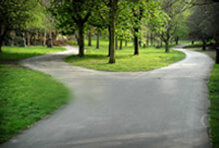 Taiwan is located in a sub-tropical area, with stable climate in four seasons which is suitable for living.In a 2016 survey conducted by the consulting ?rm ECA International, Taipei was ranked ninth most livable of 54 Asian cities. It trailed Singapore, Osaka, Nagoya, Tokyo, Yokohama, Seoul and Hong Kong.Taiwan's major cities have modernized and provided convenient living environment, especially on the quality and availability of medical services and shopping offerings. Since the implementation of the Universal Health Insurance, Taiwan's medical services have been ranked in the top among Asian countries, and have been close to developed European and American countries, aside from having the relatively low cost. Taiwan ranks number 2 in the world according to the Economist Intelligence Unit report.
Updated annually, ECA's Location Ratings system objectively evaluates a host of factors to form an assessment of the overall quality of living in over 450 locations worldwide, the rating categories are: climate, availability of health services, housing and utilities, isolation, access to a social network and leisure facilities, infrastructure; personal safety, political tensions and air quality. According to the consulting firm ECA International, in 2015 Taipei ranked as the 14th most expensive location in Asia for expatriates. It was considered less expensive than Tokyo, Osaka, Seoul, Beijing, Shanghai, Hong Kong and Singapore, showing that expatriate staff can bene?t from a lifestyle that is relatively inexpensive and convenient while still retaining quality and comfort.
Convenient and Diverse Life
The diverse cuisine, convenient living environment and secured personal safety, are the factors that satisfy foreign businessmen with the living environment in Taiwan. Taiwan's geographical location, cultural characteristics and quality life are expected to surpass Singapore, Hong Kong, Shanghai, Beijing and will attract more foreign companies to locate in Taiwan, particularly with the opening of cross-strait direct links.
The diverse cuisine partly originates from the early immigrants from all over China, hence, the Taiwanese cuisine is influenced by Cantonese, Shanghai, Suzhou and Hangzhou food. As Taiwan is located at the heart of global cultural exchanges, varied food from different countries can easily be found in Taiwan, such as American hamburgers, Italian pizza, Japanese sashimi, German pigs knuckles, and Swiss cheese, to name a few. Taiwan is truly a heaven for gourmet. In the aspect of living convenience, there are more than 10,000 convenient stores in Taiwan, which means one store for every 2,000 people. Taiwan has the highest density of convenient stores in the world. Furthermore, there are schools, which meet the requirements for up to high school education, for children of foreigners residing in Taiwan.
The convenient and fast visa application procedure is one of the means to welcome foreigners' visits and promote international exchanges. According to the purpose of visit and the status of the applicants, four different types of the R.O.C visa may be issued: the visitor visa, the resident visa, the diplomatic visa and the courtesy visa. To obtain the information of foreign countries for exemption from carrying a visa for a short term stay, please visit Visa-Exempt Entry and Landing Visas.
For more information, please visit: