High Economic Freedom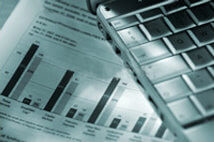 As a member of the international organizations such as WTO and APEC, Taiwan is highly free in economic activities. It follows the international practices and has a healthy system to protect property rights. According to the "2019 Index of Economic Freedom" published by the Heritage Foundation (a United States think tank) and the Wall Street Journal, Taiwan was ranked 10th out of 186 countries in the world, up three spots from its last ranking. In the Asia-Pacific region, it was ranked 5th among 43 economies, ahead of Japan and South Korea.
The index comprises 12 categories - property rights, judicial effectiveness, government integrity, tax burden, fiscal health, government spending, business freedom, labor freedom, monetary freedom, trade freedom, investment freedom and financial freedom. Based on its aggregate score, each of 186 countries graded in the 2018 index was classified as "free" if it scored 80 or higher; "mostly free" if scoring between 70-79.9.
In this year's report, Taiwan scored 77.3 in economic freedom, which was rated as a "Mostly Free" economy with most improvement in labor freedom and showed modest improvement in the areas of property rights, judicial effectiveness, government spending, fiscal health, monetary freedom, and trade freedom.
The result of the economic freedom index this year showed that Taiwan's efforts in high economic freedom have been internationally recognized. Looking into the future, Taiwan government will continue to loose related regulations to boost Taiwan's competitiveness.
Investment Environment with Competitiveness
Taiwan provides an investment environment with competitiveness. The ratio of government tax revenue to GDP is lower than Japan, South Korea, and most of the developed European and American countries. Beginning from 2018, the tax rate for profit-seeking enterprise income tax has been raised to 20% from 17%. In line with our industrial policy, we have provided proper tax incentives resulting in an effective tax rate of profit-seeking enterprise income tax of approximately 13%~14%. In order to resolve the double taxation situation from which enterprises conducting cross-border investment and trade activities may suffer, Taiwan actively promotes the signing of Income Tax Agreements with other countries. As of December 31, 2018, there are 32 comprehensive Income Tax Agreements and 13 International Transportation Income Tax Agreements which have been signed by Taiwan and other countries and brought into force.
Healthy Economy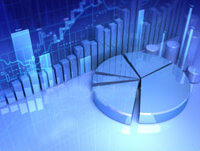 The global financial crisis has hit the world severely. Taiwan's healthy economy makes it more worthy of long-term investment than other emerging countries. The banking system is abundant of liquid capital and the country has huge foreign exchange reserves, a current account surplus, and low foreign debt and average debt, which contributes to Taiwan's outstanding macroeconomic performance as well as the resistibility amid financial crisis. According to the statistics of the International Monetary Fund, Taiwan has more than USD4 trillion of foreign exchange reserves, which is ranked 5th in the world. The ratio of foreign debt to GDP for Taiwan is 31.7%. This indicates that Taiwan has a securer economy. Taiwan has large current account surpluses, which make the country resistible to the impact of capital outflow and help reduce the risk of confidence crisis. During the global economic recession, Taiwan can still work on preparing for the next wave of economic growth. Taiwan's economy is healthier than other emerging countries. With improved cross-strait relations, Taiwan is expected to have new growth momentums after recovery from the recession.
Advantages for Becoming the Asia-Pacific Capital Fund Center
Taiwan's economic environment is stable. It has four major advantages to become the financial center in the Asia-Pacific region.
High Internationalized Capital Market: First, as of September 2016, the stock market capitalization to GDP ratio is 159.37 percent, which indicates Taiwan Stock Market is highly sophisticated and is worth for investment. Secondly, Taiwan Stock Market is active and attractive because of TWSE turnover rate of 62.67 and the Taiwan market P/E ratio at 16.51. Last, the foreign holding of Taiwan's listed companies accounted for nearly one third of the total market value, which shows the capital market in Taiwan gradually turns into liberalization and internationalization.
Active Stock Exchange Market: TWSE has focused on developing new products to enhance diversification of securities and provide investors with hedging tools. Listed securities on TWSE currently include stocks, entitlement certificates of convertible bonds, convertible bonds, government bonds, beneficiary certificates, call warrants, put warrants, ETFs and Taiwan Depository Receipts (TDRs). Meanwhile, Taiwan's exchange rate is stable, the capital fund costs and interest rates are relatively lower than other Asian countries. Moreover, it takes approximately NT$10 million to list on the Taiwan stock Exchange, which is lower than the costs involved in listing in Hong Kong and Singapore market. This advantage is helpful in attracting foreign investment in the capital market.
Healthy Investment Environment: In general, with the exception of funds or capital sourced from mainland China or investments in the industries prohibited due to national security concerns, there are no restrictions on the industries for foreign investments. Applicable acts and regulations may, in a few instances, limit the percentage of equity holdings by foreign nationals in companies in certain industries (such as posts, telecommunications, and shipping) to meet policy needs related to national interests in the economic, social, or cultural spheres. Most developed countries have similar policies, and the practice in Taiwan is in line with FTSE developed-market standards.
For more information, please visit: