Stable Politics, Emphasis on Democracy, Laws, and Freedom
Taiwan is a democratic country ruled by the laws. It receives high scores on political rights and civil liberties in the survey conducted by the Freedom House. It is rated as a free country. Taiwan is not only politically free, but also stable. According to the World Bank's report,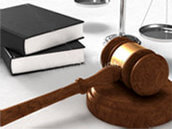 Taiwan is ranked top 20% among the 212 countries or regions measured, and had good performance on "Government Efficiency" and "Quality of Laws and Regulations". Moreover, Taiwan, which differs from Hong Kong and Macao, is free from "one country two systems", where foreign investment in Taiwan is much more secure. The government has been advocating the new cross-strait policy. It is clear that the systematic cross-strait negotiations have stepped into a normal phase. Various interactive mechanisms for mutual benefits should be further established, and the exchanges on economic, social, and cultural activities should also be strengthened.In June 29, 2010, Taiwan and mainland China signed the Economic Cooperation Framework Agreement (ECFA) to strengthen the integrity of trade and economy and to effectively reduce the political risks between Taiwan and mainland China, and to clear out foreign investors' concerns about the uncertainty of the cross-strait relationship.
Active Participation in the International Society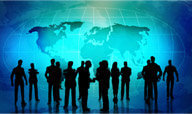 Moreover, Taiwan has experienced the political and economical changes and democratization over the past 20 years, which triggers the development of non-governmental organizations (NGOs) as one of the major facets in the transition process. Taiwan's NGOs have become the channels for the mass public to participate in societal activities. On October 2, 2000, the government established the "Non-Governmental Organization Committee"(or called NGO Committee) to coordinate the governmental and private resources and build a partner relationship between the government and private sector, purposely to make Taiwan's NGOs more influential in the international community. Along with the globalization, Taiwan's NGOs have become members of the international community and gradually played important roles through regional alliance, organizational exchanges, and humanitarian support. Taiwan has demonstrated to the international community its social-economic development achievement and its ability to contribute and bring peace to the world. In recent years, Taiwan's NGOs have played roles of greater importance in formulating the domestic public policy, such as human rights, political, environmental, educational, medical, public sanitary, humanitarian support issues, etc., and provided suggestions to the government. Meanwhile, many NGOs also dedicate to giving Taiwan's love to the international community. "Love from Taiwan" is often seen at the reconstruction sites of international catastrophes.
For more information, please visit: